'There's a cognitive dissonance for me as a fan': readers on Manchester City | Manchester City
'It's been a rollercoaster but we're riding high'
"I became a Man City fan because my husband was a season ticket holder when we met in 1995. We have three sons and once the boys were old enough we began to go when we could. We all became season ticket holders 12 years ago. The core fans of City have always been there and supported their team through thick and thin. Most fans can't believe the last 10 years and the quality of football that we are now watching week on week.
"My sons are much older now, [in their late teens and early 20s]. We were there on Wednesday with two of our three sons – the atmosphere was just electric, the football was sublime.
"It's been a rollercoaster as a fan but we're riding high at the moment. The dips will inevitably come, but right now I'm living for the day. We have to move with the times and clearly there is money to be made from success, but [the club] do need to remember to keep one foot firmly on the ground with their loyal fanbase who used to follow them when they were in Division 2." Joanna Sargent, 54, chair and treasurer of a local youth football league in London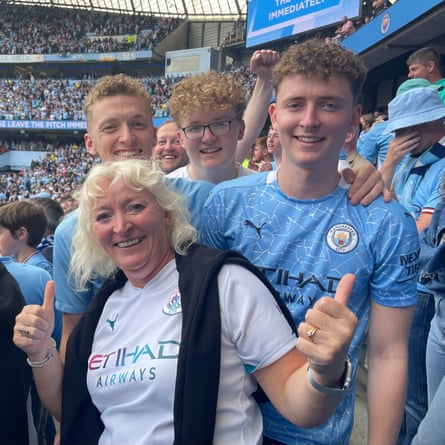 'There are ethical issues for me as a supporter'
"I'm a lifelong supporter of Man City and have had a season ticket since 2011. Obviously, City's many successes over recent years have brought me great joy. But there's a cognitive dissonance for me as a supporter. There are ethical issues with contributing financially to a project that is in part serving as the PR wing of an objectionable regime. It really hit me when the Uefa charges first came out against the club and I saw a lot of Man City fans blindly defending the club and its owners.
"A lot of people will make the point that they've invested a lot in the city, and east Manchester is a lot nicer than it was before they got involved. But I think we need to think more critically about this. As much as we'd like to believe that the people in charge are putting money into the club out of the goodness of their own hearts, at the end of the day there's an ulterior motive, which I think a lot of people maybe aren't being completely honest about.
"I think there is some moral onus on us as fans, but just as easily, it's not like we can just click our fingers and remove our feelings we have for the club. In an ideal world, maybe I'd turn my back on the club and stop going to games, but it's not as easy as that. I go to matches with my mum. We've had so many special memories together. It's an opportunity for me to see her and if I'm turning my back on the club, I'm sort of turning back on our amazing memories and wholesome experiences as well. I think we can be fans and still criticise the owners and we don't have to defend them." Michael, 27, programmer in Manchester
'Man City is Goliath'
"Arsenal won the league this season, in my opinion. When you take into account the piles and piles of money Man City spent to get to the treble, and compare that to Arsenal being just a little step behind despite only having a regular 11 players, then Arsenal have achieved far more in the league.
Regarding Pep getting over his knockout jinxes, yes, it was finally a great match against Real Madrid. But one great match does not make a great team. Not compared to the teams of Brian Clough, Alex Ferguson, and Jürgen Klopp. There's no spark of genius, no excitement, no David versus Goliath. Man City is Goliath." Peter Wallace, 42, Sunderland fan, Folkestone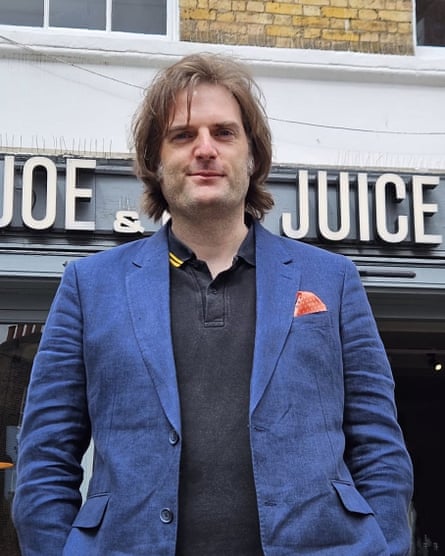 'An incredible team – but comparisons to United's treble irk me'
"I am a Manchester United fan, but I will try to be as impartial as I can. No doubt they are an incredible team, deserve all their accolades and are worthy winners of every trophy they have won. However, it is irksome to see in the media the constant comparisons with United's treble winners. It's unsurprising, of course, but it is my view there cannot be a comparison. As great a manager as Guardiola is, I don't believe he could have done what Alex Ferguson did at United.
Guardiola's history as a manager is that of a man inheriting a good club and squad and adding his brand of stardust. For all his achievements at Barça, he did inherit three of the greatest players ever in Messi, Iniesta and Xavi. Same at Bayern. Then a squad and club on the upward curve at City. Ferguson rebuilt a floundering club over numerous years, painstakingly slotting in youth from the academy. The only youth anywhere near to being a regular at City is Foden and he hardly ever plays. So good luck to them, but I find it quite shocking that for all their vaunted youth set-up, they can't seem to find many. " Stephen Ramsden, 67, Manchester United fan, Broadstairs
'There's a constant smear campaign against City'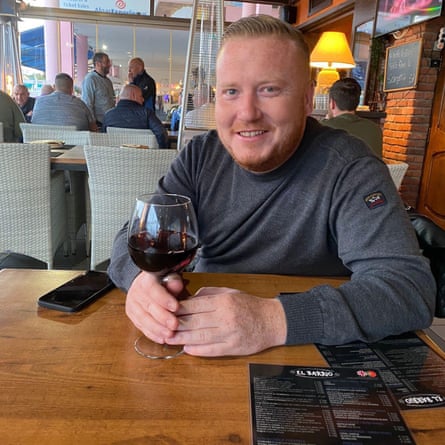 "The Abu Dhabi owners haven't just splashed cash willy nilly, they have executed a business plan with precision and success. From a lot of media platforms, social media and sports journalists, it's like a constant smear campaign. While many accuse the club of "sportswashing" and being "poisonous" for the sport, they don't see past their jealousy to see what is actually going on behind the scenes. City haven't just invested in their team, they have invested heavily in the local area of Manchester, [including] a sixth form college, a leisure centre, and housing for the local community. The success on the pitch is all down to the appointment of Pep Guardiola. He is a master of the art of football. Pep has created a machine with team of humble and likeable characters. There's a huge sense of togetherness and family within the squad. Guardiola has indirectly transformed English football with many clubs trying to emulate the same blueprint, and this can only bear fruit for our game at international level, too. Liverpool have had their success, Manchester United have had their success. Manchester City are in a new era – it's their time." Chris Rafferty, 50, entrepreneur in Manchester
Interviews by Clea Skopeliti and Alfie Packham