Southampton relegated after Vinícius and Mitrovic fire Fulham to victory | Premier League
Amid forlorn hope, Southampton's simple formula was to win or go down. Rishi Sunak was lending moral support from the executive seats but the prime minister will be watching his beloved Saints in next season's EFL Championship, a place very rarely associated with economic growth and stable governance.
Carlos Vinícius's goal and a comeback strike from Aleksandar Mitrovic brought to an end Southampton's 11 years in the Premier League, including four successive top-eight finishes, salad days under Mauricio Pochettino and Ronald Koeman, when Saints' widely admired setup churned out talent for a carrion elite to feed off.
This team, too, will be broken up. James Ward-Prowse, the club's record Premier League appearance-maker, is unlikely to be a one-club man in the fashion of Matt Le Tissier. "It has been coming, we need to go away individually and as a club and assess if we've done everything we possibly could," said the club captain. He refused to think "beyond tomorrow" when asked about a future away from the club he joined at eight. "The standards have slipped away and that is why we are where we are now."
Someone will take chances on Carlos Alcaraz's mercurial attacking talent and Roméo Lavia in midfield. If Southampton did not fit the criteria for being too good to go down, they have shown off occasional glimpse of sufficient talent to rescue themselves. But not here, where a fateful combination of the disorganised defending that handed Vinícius and Mitrovic their goals and misfiring attack dragged the club down the plughole it has been circling for at least the last couple of seasons.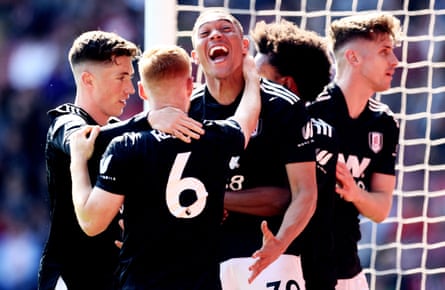 The prospects for Southampton's players will be rather better than those club workers – casuals and contracted – whose livelihoods depend on a club now bereft of a Premier League stipend. Sport Republic, majority owners who have put £63m into the club this season, face a huge shortfall and criticism of their decision-making. The disastrous hire of Nathan Jones, one of three different managers, is the headline misfire but there are many others, including disastrous transfer business. Rubén Sellés, a rookie, was unable to engineer more than two wins from 14, not nearly enough.
"The performance from the team was not acceptable, " said Sellés. "I take all responsibility for the last three months, I should be able to win more matches, to have a team that competes better. This club has quality enough to bounce back immediately, with or without me, but what we feel now is a very big disappointment."
Chances of a great escape looked bleak pre-match in the absence of Che Adams, his replacement Paul Onuachu yet to register a Premier League goal. For Fulham, back from suspension, Mitrovic, began on the bench, Vinícius leading the line for Marco Silva's team, their fans in full voice, audibly happy with mid-table security after promotion last season. "To see the connection between fans and players was a great feeling for me," said Silva. "We are now here, in my opinion, where this club belongs."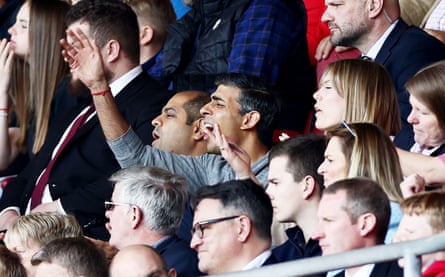 The first half lacked anything like the expected urgency. Alcaraz, an as-yet untamed combination of high potential and rushes of blood, looked Saints' likeliest route but suffered for lack of support. Theo Walcott, chugging along out right, worked hard but any previous zip is a faded memory. Onuachu is over two metres tall but received zero aerial service. Fulham's Willian had the best chance of the first half, his volley deflecting off Lyanco.
The break arrived to half-hearted booing from the home support, pessimism vindicated by a sequence a couple of minutes into the second half. First, Alcaraz had the ball in the net, only for an offside flag to wave after mistiming his run from Ward-Prowse's pass. Within 57 seconds, Harry Wilson's pass gave Harrison Reed a chance to be far braver than Lyanco in directing a loose ball to Vinícius, who knocked in.
Sellés's attempt to rouse his team was sending on Sékou Mara and Kamaldeen Sulemana, a single Premier League goal between them, visibly exhausted Walcott and the unfortunate Onuachu departing. Mitrovic came on, hailed by bowing Fulham fans. Within seven minutes, "Mitro" had scored, diving low to nod in from Wilson, granted acres of space to select his target. Alcaraz's removal within seconds of that goal served as a final surrender for a team out of excuses, without the quality or application to survive. Saints fans barrelled for the exit though a few – including Sunak, the Fulham fans giving him a warm wave-off – stayed on for the final whistle that confirmed the drop.