Reebok Shaq Attaq 'OG' 30th Anniversary GX3881 Release Date 2022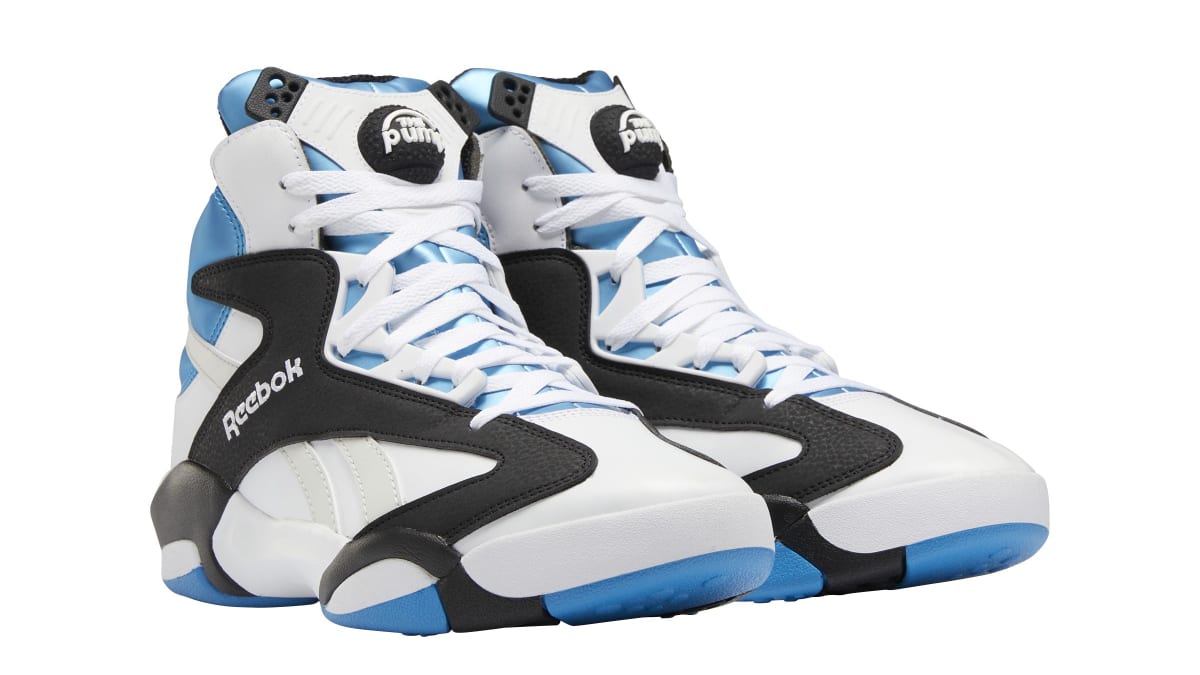 After a brief period away from shelves, Shaquille O'Neal's first Reebok signature sneaker is set to return for its 30th anniversary.
The Reebok Shaq Attaq was originally released in 1992 just in time for O'Neal's Rookie of the Year-winning first season with the Orlando Magic. Originally issued in a white, black, and azure blue colorway fitting for the team, the shoes featured Reebok's top tech of the time including a custom-fit Pump integration. The high-top sneaker, designed by Judy Close, was emblematic of basketball footwear from the early '90s and remains one of the more memorable signature shoes of the era. 
The last time the Reebok Shaq Attaq was available was in 2017 for the shoe's 25th anniversary. 
Right on time for its 30th anniversary, the OG-styled Reebok Shaq Attaq will release on Sept. 23 from reebok.com, Snipes, The Athlete's Foot, and other select retailers. This year's release is priced at $180.