Carlos Alcaraz V Frances Tiafoe: US Open Tennis Semi-final – Live! | US Open Tennis 2022
Still no indication that we're getting close to this match.
So how is everyone today?
We have not yet seen player introductions. Maybe Alcaraz is taking a well-deserved nap?
Who's No. 1?
Current No. 1 Daniil Medvedev surrendered the top place when he lost in the round of 16 to Nick Kyrgios. No. 2 Alexander Zverev isn't competing in New York because of an injury. We know Rafael Nadal will not be returning to the top spot in the rankings, thanks to Tiafoe's win over the 36-year-old Spaniard in the round of 16 here.
If Alcaraz wins out, he'll be the youngest ever to be No. 1. If he loses here, Casper Ruud will be the first Norwegian to top the rankings. (Those factoids are from the ATP Tour itself.)
Ruud defeated Karen Khachanov this afternoon in a tidy three-hour match to reach the final, so if Alcaraz wins tonight, it'll be one of those rare head-to-head matchups to decide the king of the mountain.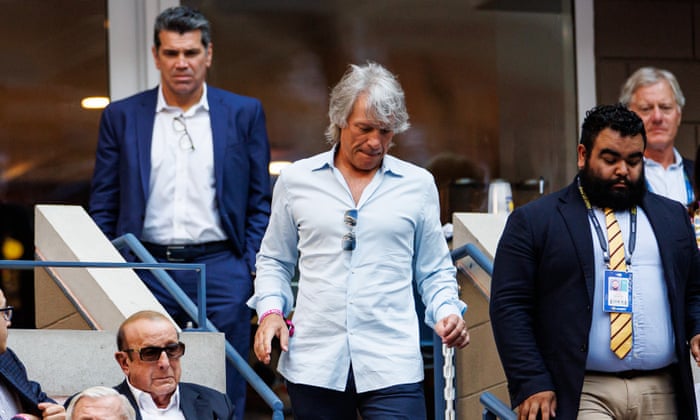 Ready for a matchup of an unstoppable force vs. a guy who has spent more time on the court this week than a lot of us have at work?
Frances Tiafoe of the USA! USA! USA! (trademark Guardian commentators) brings his uninhibited enthusiasm to Arthur Ashe Stadium again Spain's Carlos Alcaraz, who got here by winning a quarter-final match that lasted 5 hours and 15 minutes. That was his second straight five-setter, following a Round of 16 match that lasted nearly four hours.
Alcaraz, a rising star at age 19, is ranked fourth in the world. Tiafoe is 26th. But Tiafoe will have home court and has won the only matchup between the two – a 2021 encounter on clay in Barcelona.
Beau will be here shortly. In the meantime here's Tumaini Carayol's look back at Carlos Alcaraz's epic quarter-final win over Jannik Sinner.